baldy….. claremont craft ales / pilsner / 5.5%
willow….. claremont craft ales / blonde ale / 6.2%
mango hef….. garage brewing / 5.5%
hell or high watermelon….. 21st amendment / wheat beer / 4.9%
pomona queen….. last name brewing / amber lager / 5%
buenaveza….. stone / lager w/ lime & salt / 4.7%
shark bite red ale….. pizza port / red ale / 6.0%
jacaranda ipa…..9 claremont craft ales / 6.7%
claremont ipa…..9 claremont craft ales / 6.5%
triple ipa…..11 claremont craft ales / 10%
pale ale….
hazy ipa…..
west coast ipa….
stout on nitro….
bubble party….. modern times /grapefruit seltzer / 16 oz can / 5%
Due to limited supply, please call or ask your server to see our stock.
LIMITED SPECIAL:

25% OFF ALL WINES – CARRY OUT
Wines by the bottle are available. Please call or ask your server for more information.
pinot noir….. cloud line / willamette / 2018
merlot….. johansing / paso robles / 2013
syrah blend….. mcv / paso robles / 2018
pinot grigio….. j dusi / paso robles / 2019
chardonnay….. last light / san luis obispo / 2017
prosecco….. piccolo / 187m
sangria….. house made
PACKING YOUR OWN?
corkage fee 10 / limit two 750 mL per party
Join Us
Get Menu Updates
Stay in the know of our daily & seasonal menu changes. We'll also email you exclusive coupon discounts for subscribing online!
There's always something new happening at Pizza N' Such!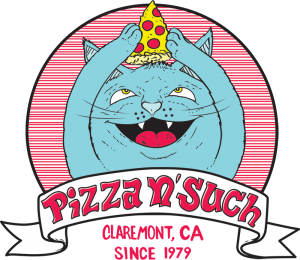 We Can't Wait to See You!
Visit Us
202 Yale Ave Claremont, CA 91711
Email Us
info@pizzansuchclaremont.com
HOURS
Wednesday
4:30pm - 8:30pm
Thursday - Saturday

12:00pm - 3:00pm

4:30pm - 8:30pm

Sunday
11:00am - 5:00pm
*will remain open for carry-out during closed seating hours.
Open for carry out, patio dining, and limited indoor dining, please call for today's last seating time.